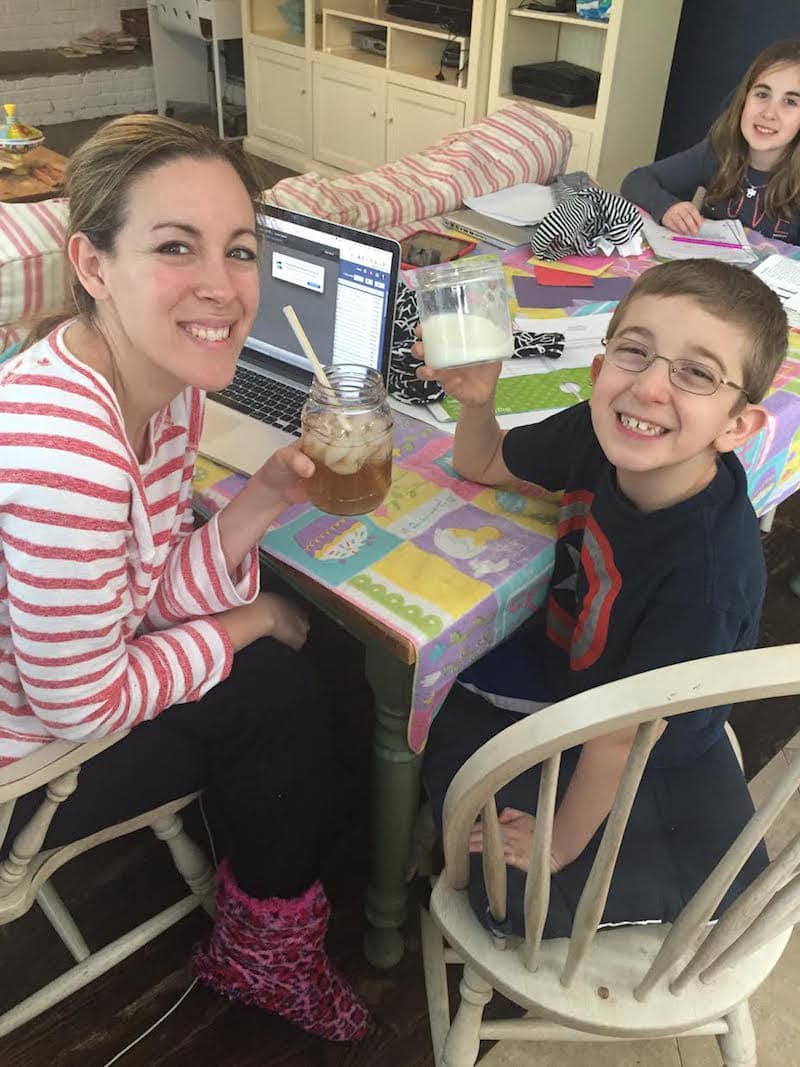 It's the little things. I swear – I have to keep remembering that.
The other day, we were all sitting and having breakfast. Liam sat down next to me with a glass of milk. Err… a jar of milk. I just about screamed. I don't drink out of regular cups. I really rarely do. I don't know WHY? It just IS. I usually use one of these:
Yes – a measuring cup. WHY DO I DO THAT? No clue. But it's something that I've been doing for a very long time and I guess my children have been watching me. Seeing Liam mimic his mother made my heart melt. He is my child.
I mean… I KNOW he is my child. I gave birth to him. But he IS my child. Like – his soul, his mind, his everything. We are connecting and not just because we live together and share the same blood. That boy acts like his mama.
I could just CRY.
This is so stupid. I know that. But this tiny little moment during our very average breakfast was like a complete ray of sunshine of my face for the rest of the day. I just kept remembering that jar. Wonder what else he is going to pick up over the years???