We had so much FUN playing the Watch Ya Mouth game a few weeks ago with my family. Have you heard of this mouthguard game yet? Basically, you put a piece of plastic in your mouth and then you try to say random sayings and get your partner to figure out what you are saying! It's easier than it sounds!
We were cracking up! And after it was all said and done, we schedule orthodontist appointments for our children because MY GOODNESS are their teeth crooked. LOL! 
Watch Ya Mouth Game
Watch ya Mouth comes in a family edition and an NSFW edition. I will leave it up to you which one you opt for! 🙂 Actually, the latter is just an expansion pack. I believe you have to buy the original game to play. The cheek retractors/mouth guards only come in the GAME – not the expansion pack.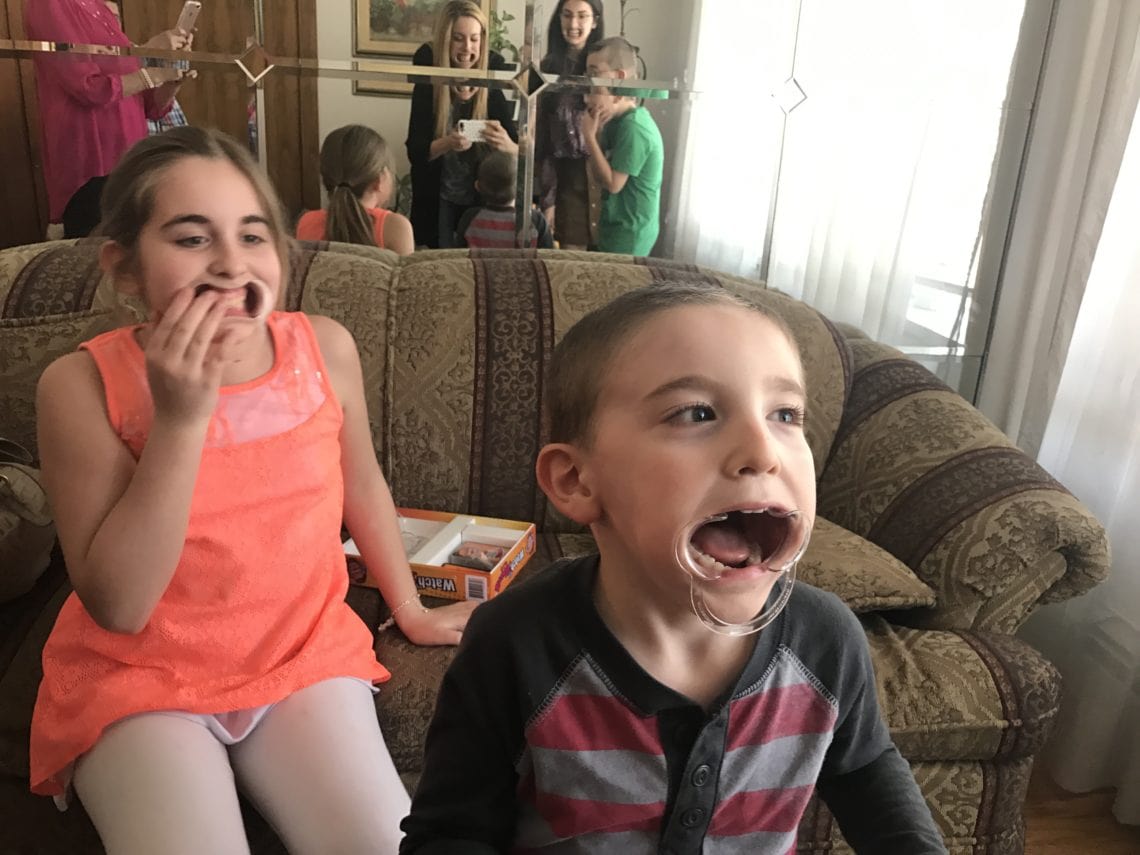 My youngest son is 4 and he was able to get one in his mouth, but truthfully, he isn't meant to play. He doesn't know how to read, so he can't TRULY play. But we let him say things to us and we attempted to guess. It was cute. We all had fun.

Watch Ya Mouth is a great afternoon for all. Family Game night needs to make a comeback! Tomorrow I am going to post a daily diary vlog from last week and there will be an excerpt from this video to grandma's house. Be sure to check it out!
*affiliate links