How Does My Square Foot Garden Grow? I See Broccoli!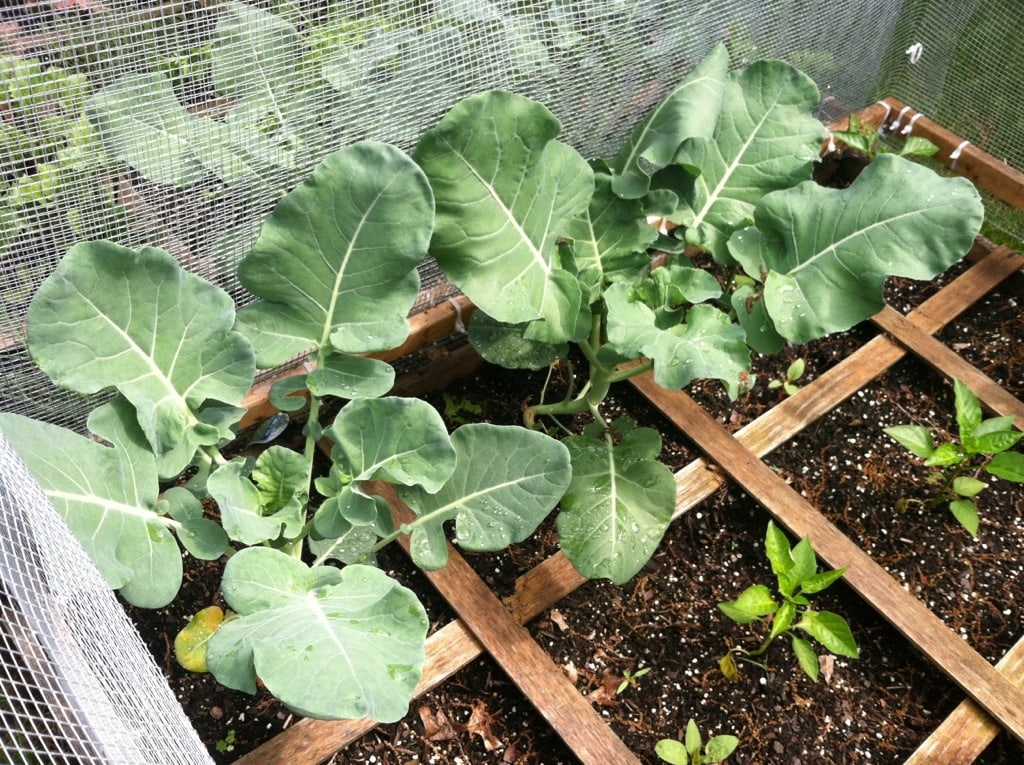 With all this rain we've been having lately, my vegetables are benefiting nicely! I had a chance to take a peek at what's doing underneath our chicken wire cages and BOY am I excited. Everything is looking good! In fact, better than I expected. We were away for so long – I was worried that my veggies would suffer. But it doesn't look like they missed us at all. Thank goodness for our sprinkler system. 😉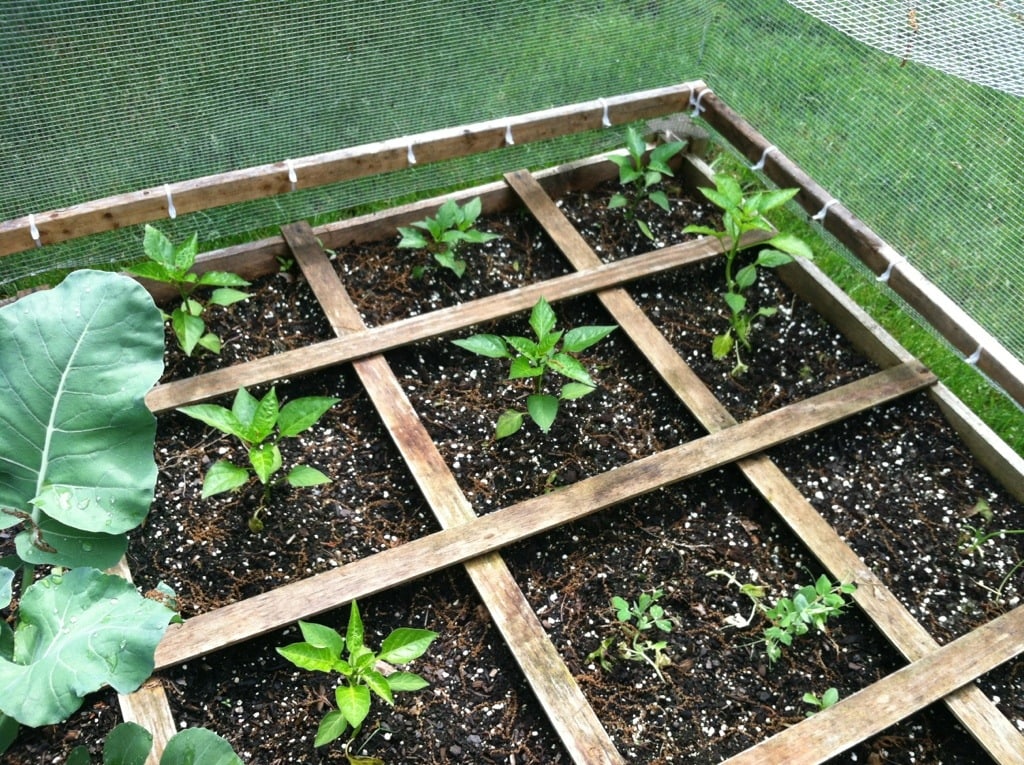 My favorite item that I'm growing this season is broccoli for SURE! Looks like I have a few weeks left before I can pick anything – but how exciting!!