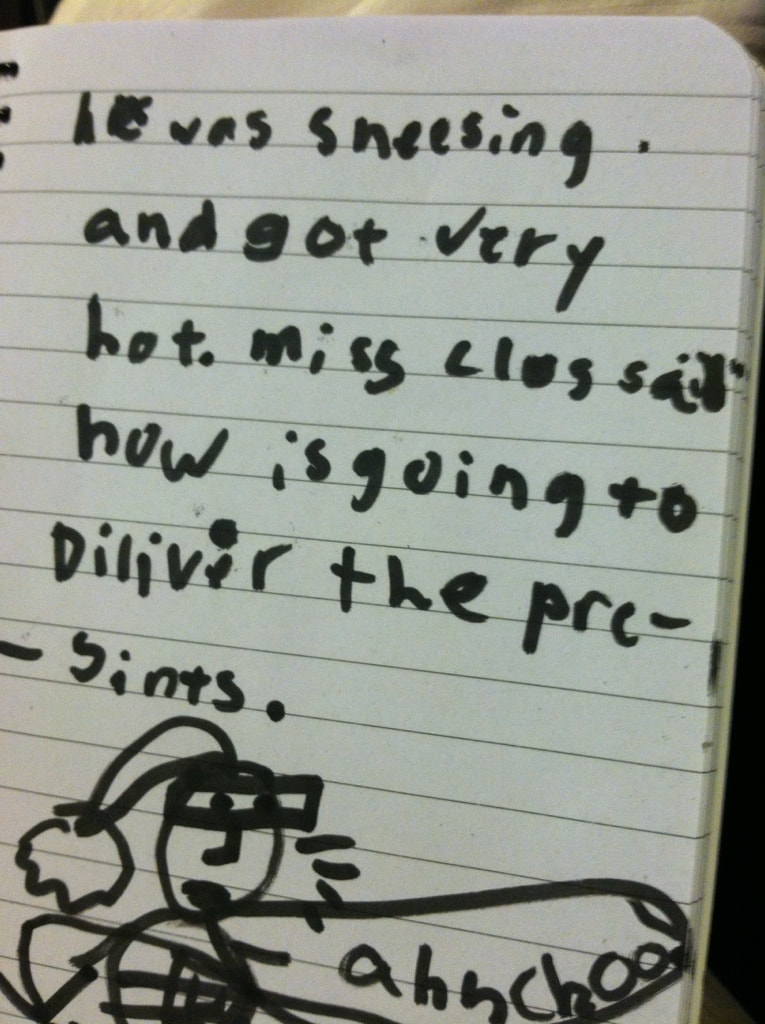 I want my daughter to fall in love with writing. I'm sure she will – she is FILLED with my DNA after all. 🙂 When I was young, I would write short stories, poems, songs… you name it. And I already see that spark in her.
She's 7 – so her spelling is a bit off. But every day, she crawls into bed with me and we write a story together. We take turns writing scenes. She titles the piece. I start it off. She continues it and also illustrates each page. I LOVE IT.
When I was in the 8th grade, I started a writing club. Yes, I was a geek. I had like 10 people in my crew and we used to do this – pass along a blank book and write a story together. It was SO FUN because you would always get a twist that you weren't expecting. I used to love when it was my turn because all my friends would take my hand off and go in an entirely different direction of where I was hoping they would go. 🙂
Talk about cheap entertainment!  LOL
Let's Stay In Touch
Subscribe to get email updates! Receive weekly updates featuring my top posts, bonus exclusive content, and an occasional sneak peek behind the curtain!
Daily Diary: Writing Stories With My Little Girl
was last modified:
August 24th, 2014
by