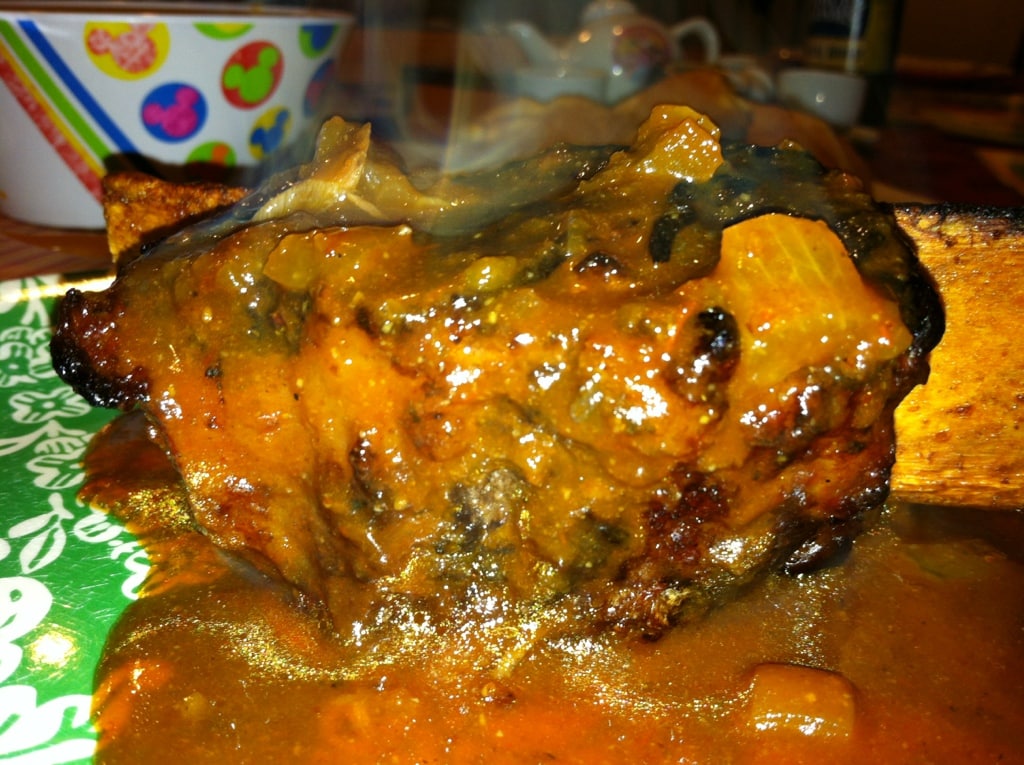 I'm all about my new Living Well Pressure Cooker. I have 4 recipes that I am making this week using it and am SO READY to test them all out. Last night, my cousin came over for dinner and a movie (Woman in Black – complete waste of time) and we all got busy in the kitchen.
Here's our recipe for short ribs.
Easy Pressure Cooker Recipe: BBQ Short Ribs
Ingredients:
2 tablespoons of garlic powder, onion powder, cumin, coriander (I didn't have this last one)
1 small chopped onion
3 pounds of short ribs
1/3 cup water
1 bottle of good BBQ sauce – we used Dinosaur BBQ and OH MY WORD it was good.
salt and pepper
Mix all the dry ingredients together. If you want to add more spices – go for it.
Rub those ribs. You might have some spice left over. We did. Use as much as you want.
Chop up an onion. I had a HUGE one – so I used half.
Add 1/3 cup water to the pressure cooker and then place the meat and onions on top.
Pour in the BBQ sauce. Set the pressure to 80 and the time to 35 minutes. I originally was working off a recipe for baby back ribs (which are much smalle / thinner) and it said to cook it for 20 minutes. So, since the short ribs are HUGE – I added 15 minutes to make sure it cooked through properly. If you do this with baby back ribs – then just do it for 20 minutes.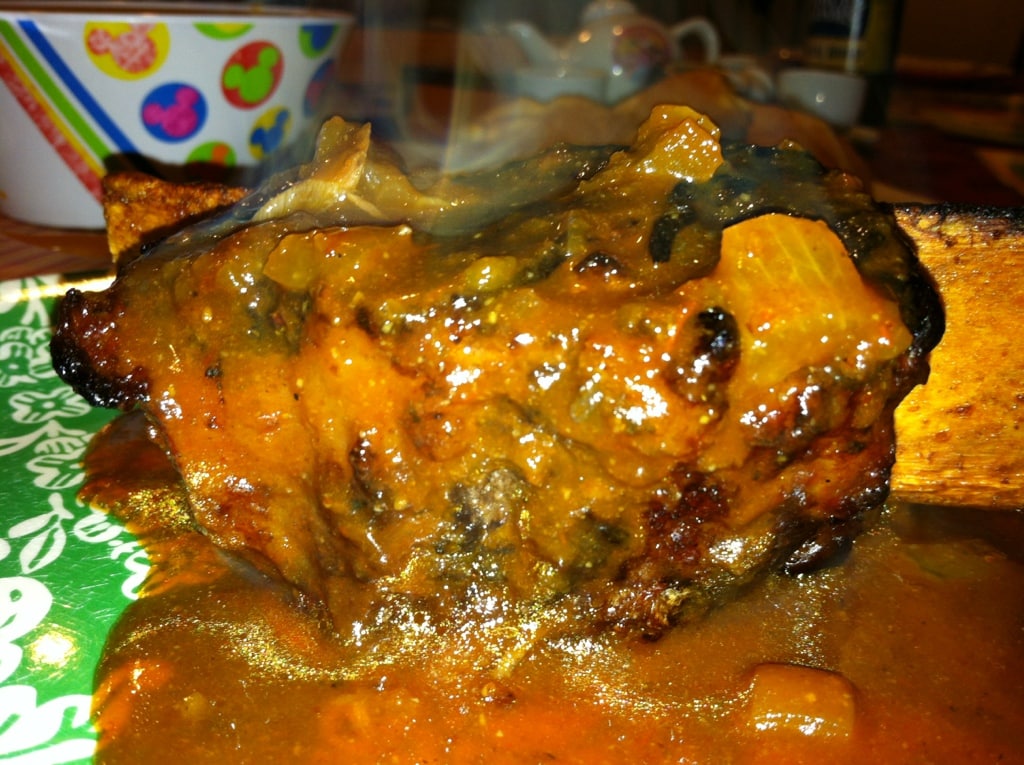 And serve!!
We broiled the ribs once they came out for 5 minutes but that is optional. If you do decide to broil – make sure you top once again with your bbq sauce. YUM! YUM! YUM! What do you think of this easy pressure cooker recipe for short ribs? I wasn't kidding right? It's almost a joke how easy it is to cook with one of these things.
Do you cook with a pressure cooker? What do you make in it?