My daughter came in the other day with a bunch of my paper plates cut up. I got them on sale and have about 1000 of them, so I wasn't upset. It was an arts and crafts project after all! I was snapping pics of Natalie and Liam showing off their creations and then realized that one drawing had words on it.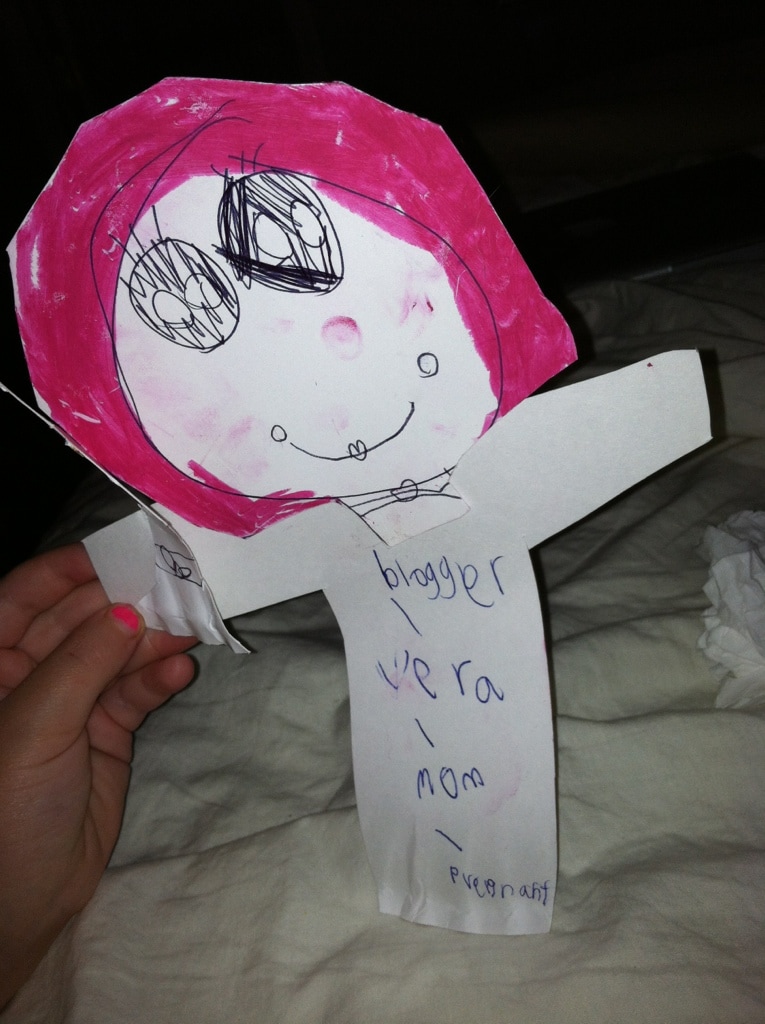 How fun is Natalie?? I love the words she chose. If I'm being honest, I wish that Mom was first – but I know that she didn't mean it in any order. Apparently, this pink haired person is me. 🙂 I will take it! If you saw my roots right now… I am frightening!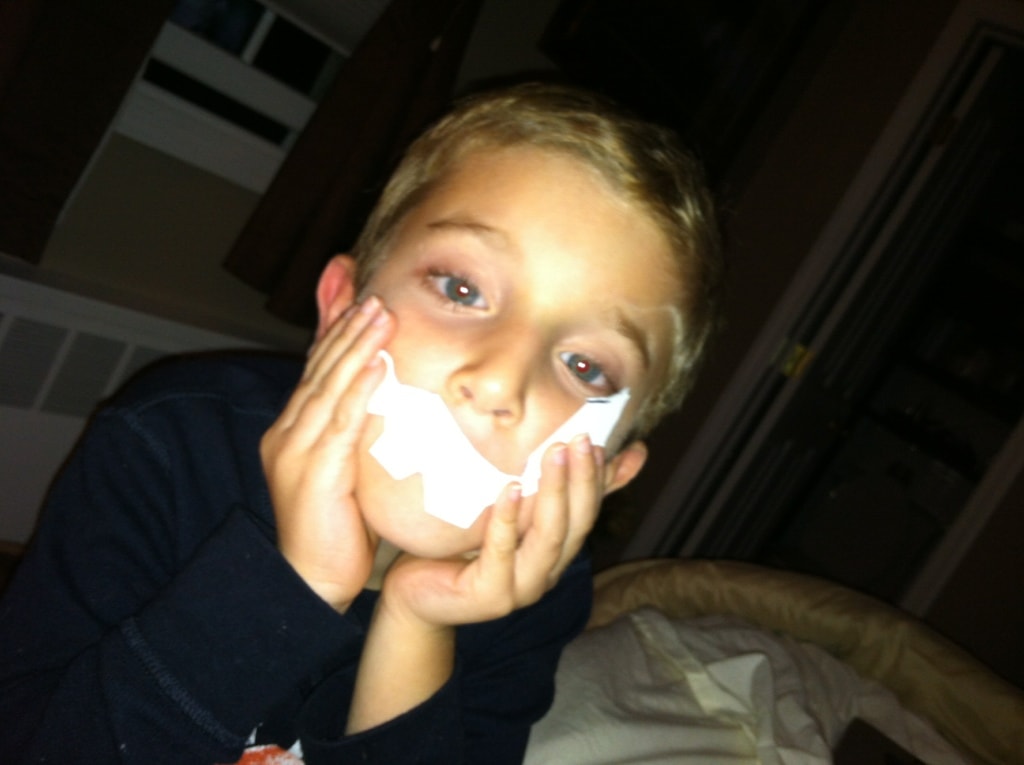 Liam made some teeth. LOL so cute.
I'm all about cheap entertainment.