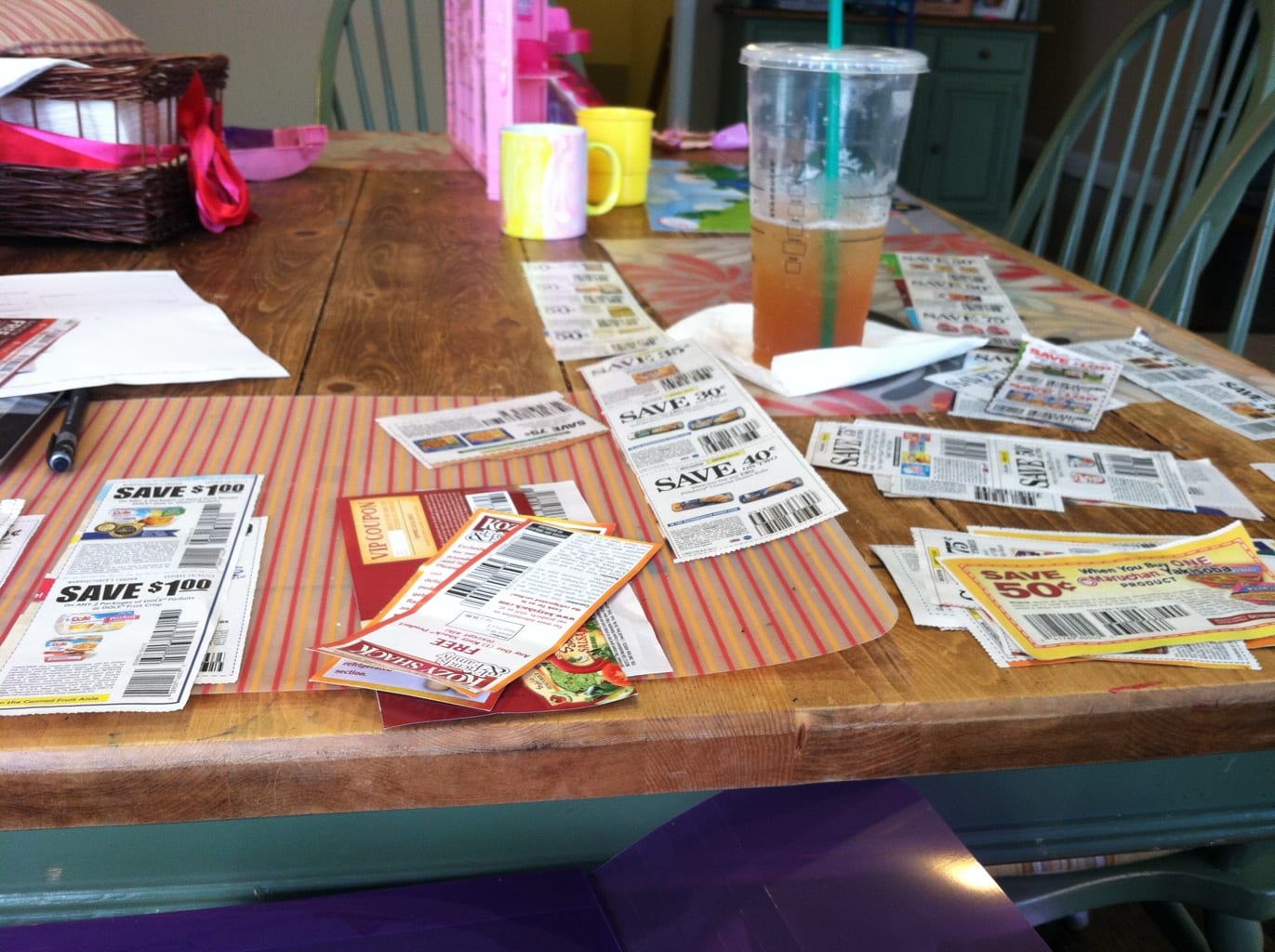 I tried. I tried to do it the way that those women do it on Extreme Couponing. They keep everything in tact, write the date they received the insert, and then organize it all. That system just doesn't work for me!  I always end up losing my inserts. I can't handle it!
So, over the weekend, I clipped all the coupons I had, dusted off my binder and organized them by category. I am SO much happier because now I can print coupons from the computer again. I've been doing OK the last few months – but nowhere NEAR how great I was doing all last year.
So cutting coupons is back. And I can't wait for Sunday. 🙂
Let's Stay In Touch
Subscribe to get email updates! Receive weekly updates featuring my top posts, bonus exclusive content, and an occasional sneak peek behind the curtain!
Daily Diary: Cutting Coupons Is Back
was last modified:
August 25th, 2014
by