My little man was having so much fun with his dad the other day. I was watching them from the kitchen and then decided to get out there and take a few photos. That smile!! Liam was in his glory.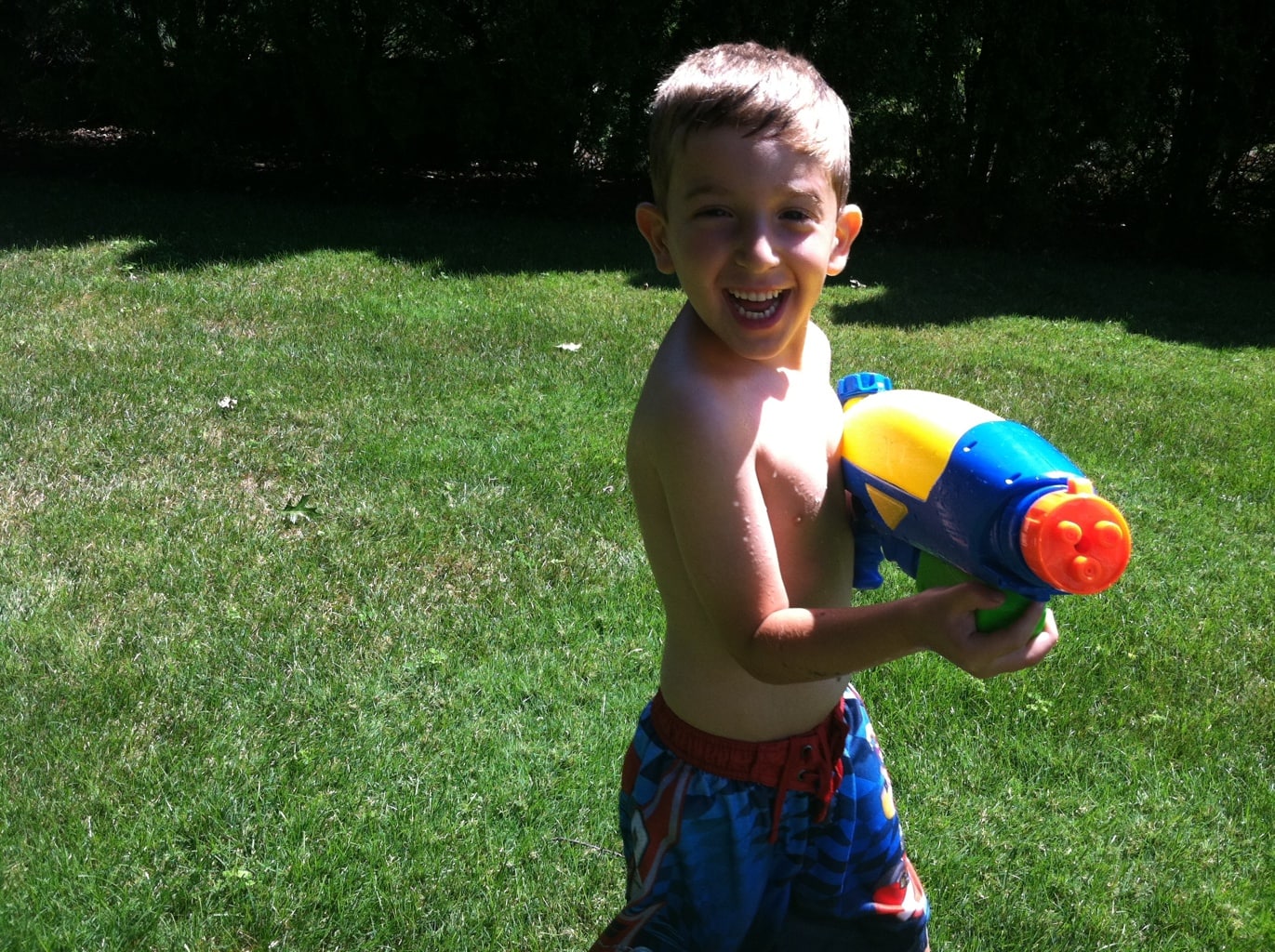 Sometimes we get so caught up with vacations and extracurricular activities. What's wrong with hanging out in your backyard with your family? They spent a few hours out there — first wetting themselves and then watering my plants.  Happy as can be and we didn't spend a penny.
I will take it!
Let's Stay In Touch
Subscribe to get email updates! Receive weekly updates featuring my top posts, bonus exclusive content, and an occasional sneak peek behind the curtain!
Daily Diary: Water Gun Fun In The Backyard
was last modified:
August 25th, 2014
by