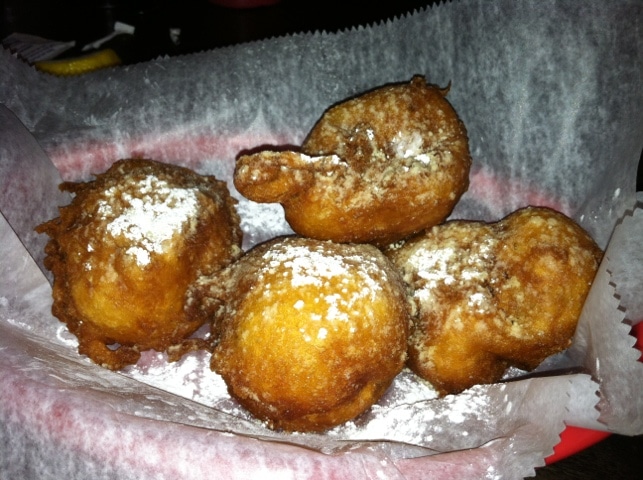 It doesn't look very appealing, does it? But these are zeppoles filled with Twinkies, my friends. Yes, you heard me correctly. Inside this doughy goodness is a T-W-I-N-K-I-E… and it's topped with powdered sugar, pixie dust and a pinch of happiness.
Holy amazing.
My friends and I went out to eat at a local BBQ joint and splurged on this ridiculous dessert. After we finished our meals, we kept complaining about how STUFFED we were. How we couldn't take in another bite…
And then we saw the dessert menu. And we just couldn't resist.
You have no idea how good it was. I don't want to think about all the oil and the frying and the fat. Because that doesn't sound very magical, does it? I'm just going to think about the bliss I felt right after my first bite. Simply unforgettable!! 🙂
Let's Stay In Touch
Subscribe to get email updates! Receive weekly updates featuring my top posts, bonus exclusive content, and an occasional sneak peek behind the curtain!
A Fried Twinkie – Yes I Went There (And Loved It)
was last modified:
August 28th, 2014
by