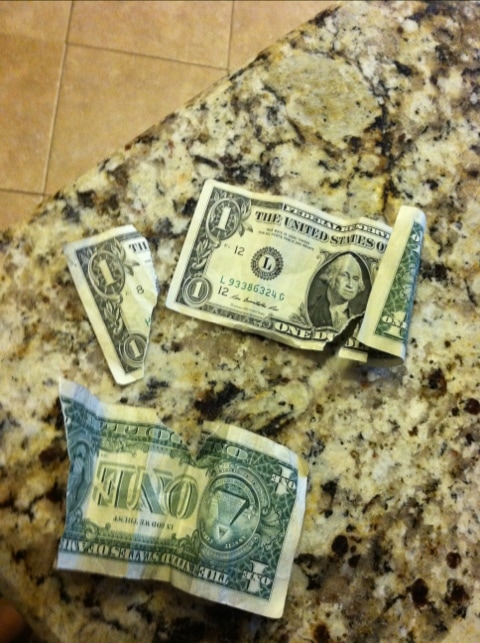 Well, look what I found in my garbage can last night. Ripped money. Tossed away. I asked my children who was responsible and it turns out it was Natalie. I asked her why she threw it away and she said because it was broken and we couldn't use it anymore.
What about tape!?
6 and 4 are young ages – I get that. But I obviously missed a lesson or two about the value of the dollar! I'm going to do a little search online for some printable worksheets or something to get the conversation started.
Let's Stay In Touch
Subscribe to get email updates! Receive weekly updates featuring my top posts, bonus exclusive content, and an occasional sneak peek behind the curtain!
Guess I'm Not Doing A Great Job Teaching My Kids About Money
was last modified:
August 28th, 2014
by