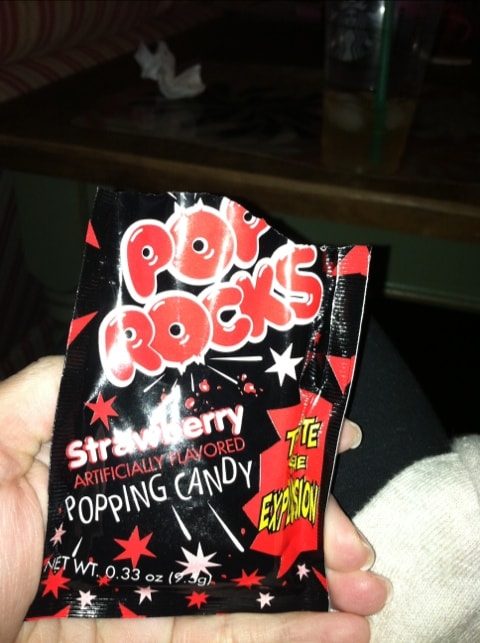 Last night, after dinner I decided to give my kids a little treat. Pop Rocks! I used to love this candy when I was a child, so I thought my kids would get a kick out them. And they did! It was like a party in my kitchen. The kids were cracking up and begging for more. Then some fell on the floor and my poor dogs ate them by accident. They weren't so thrilled with the sensation. LOL!
Either, way the kids have found a new candy favorite. I had Strawberry and Watermelon and the 4 of us kept passing the bags around for another turn. Who says you can't have fun for under a buck?!
Let's Stay In Touch
Subscribe to get email updates! Receive weekly updates featuring my top posts, bonus exclusive content, and an occasional sneak peek behind the curtain!
Daily Diary: Blast From The Past
was last modified:
August 28th, 2014
by