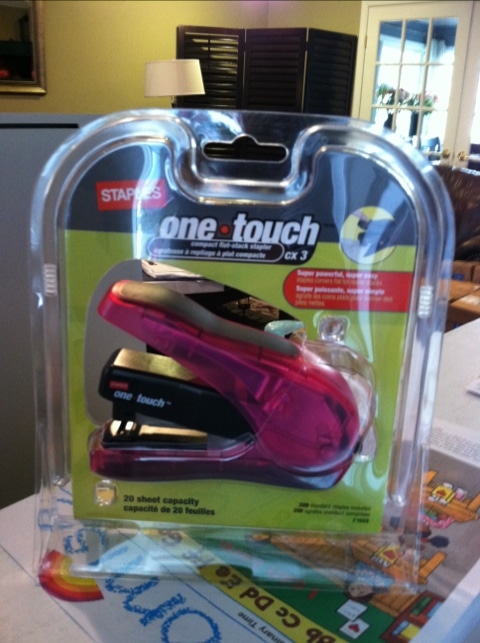 This is so great!! A week or so ago, I wrote on my Facebook wall that I spent 20 minutes wrestling with my stapler and that I was sweating out of exhaustion. It happened. I was going to throw the thing against a wall. But instead, I just Facebook-ed it so to speak.
Well, a few days later – look what I found in my mail box!! Staples sent me a stapler! I could cry with excitement! The brands really are listening! There is true power in social media.
Thank you Staples!!!
Let's Stay In Touch
Subscribe to get email updates! Receive weekly updates featuring my top posts, bonus exclusive content, and an occasional sneak peek behind the curtain!
Daily Diary: The Power of Social Media ( @staples )
was last modified:
August 28th, 2014
by