Field Report: Sachika 2012 Fashion Presentation #NYFW
The outfits in the line-up waiting to enter the Sachika Spring Summer 2012 show were absolutely outrageous, and served as a good indication of what was to come down the runway. After a body-painted troupe of lyrical dancers christened the runway, a waterfall of color and shine came shimmy-ing down the centre of the packed room.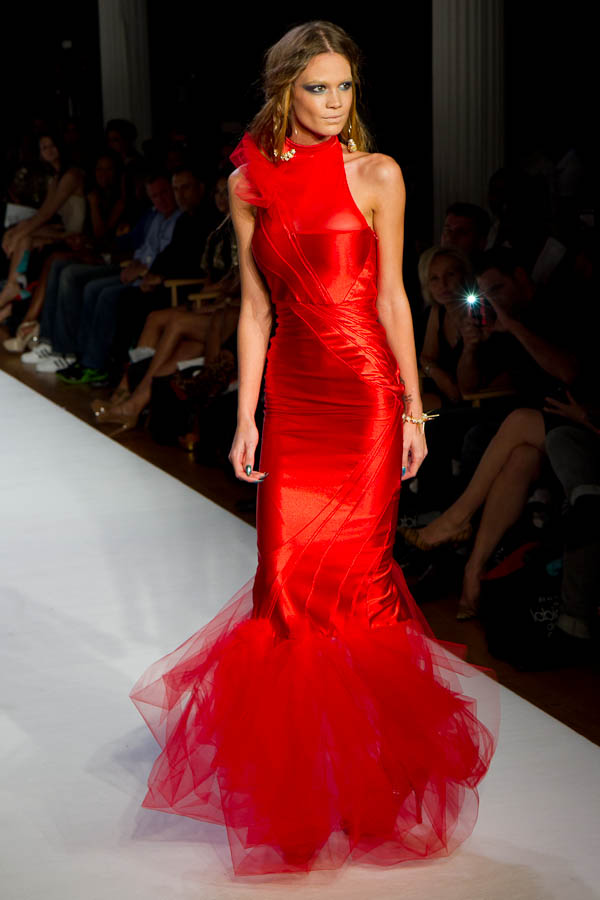 For the girl who is looking to land a man at the club, this is the line for you with sexy body hugging brights and eye grabbing colors. Wallflowers need not apply; this was designed with the glamourous get-it girl in mind. It was also the first time I overheard "Ohhhhhh I'd wear that, but without a bra" yelled out as a model walked down in a sheer-topped mini-dress.
Written and photographed by Alana Denham