As a mom of three, I always find myself turning towards Jamie Oliver's Potato Wedges recipe. It is so easy to make and everyone in my house loves to eat it. I feel like every woman has a handful of recipes that she continuously turns to over and over again. Well, this is one for me. When I am in a slump and don't feel like bringing out my rice cooker, Jamie Oliver's Potato Wedges come to the rescue. Not that it matters, but I try to cook gluten-free whenever I can, and potatoes are naturally gluten-free. You don't NEED to worry about that if you don't eat a gluten-free diet, but it is nice to know either way.
Jamie Oliver's Potato Wedges Recipe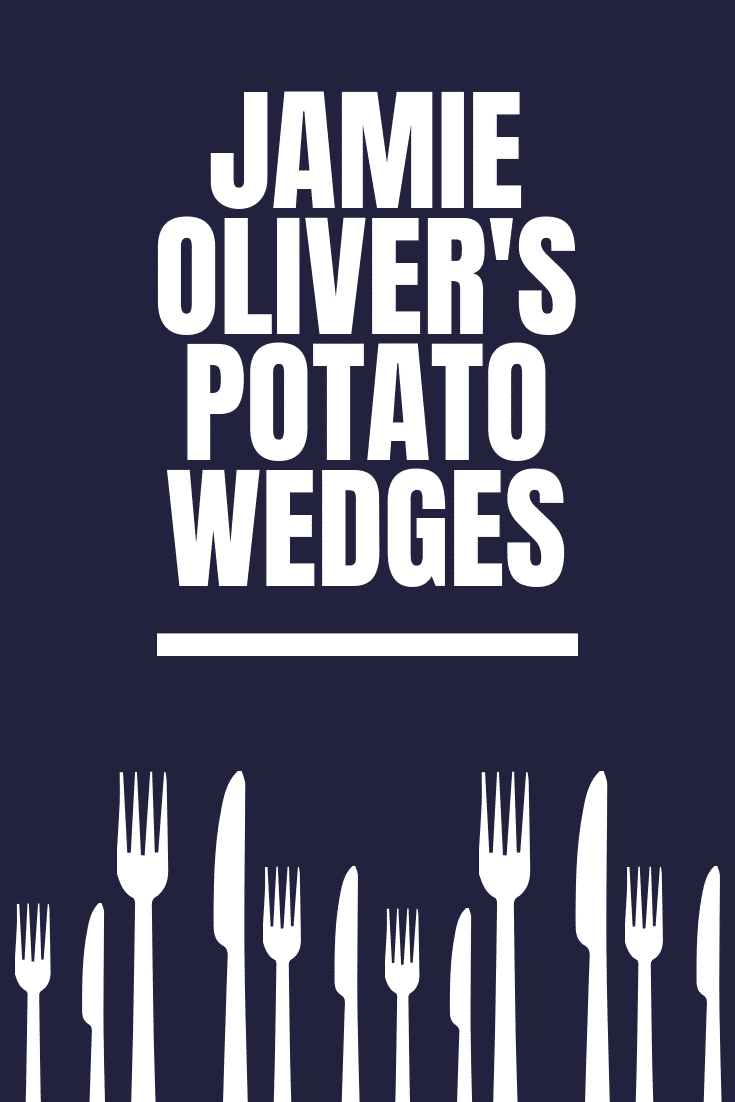 Jamie Oliver's Potato Wedges Recipe Ingredients
The great part about this recipe is that you only need a handful of natural ingredients. I feel like that's his whole M.O., right? I once saw a little skit that he did with kids showing them what really goes into fast food chicken nuggets vs. all-natural chicken nuggets. He truly is all about whole foods. Also, as I'm writing about the chef, I have this insatiable urge to use the word "bloke". So, I'm just going to say it right now and get it out of my system. The bloke knows how to cook. There – I did it.
Ok, back to what we are all here for – the ingredients:
¼ teaspoon sea salt
freshly ground black pepper, to taste
2 medium (about 10 ounces) baking potatoes
1 tablespoon olive oil
Directions
Preheat your oven to 400°F.
Scrub the potatoes clean. Cut the potatoes into chunky wedges (about 6 per potato). Transfer to a roasting tray and add olive oil, salt, and pepper.
Toss together so all the wedges are coated in the oil then spread out in one layer, skin-side down.
Cook for 25 to 30 minutes or until golden, crisp and cooked through.
To tell if they're cooked, poke one or two with the tip of a paring knife—you should meet no resistance.
For more of Jamie's goodness, click here.
How do you like to make your potatoes? Do you bake, fry, or roast? I have some other potato side dishes that I think you will enjoy